The Weigel Williamson Center for Visual Rehabilitation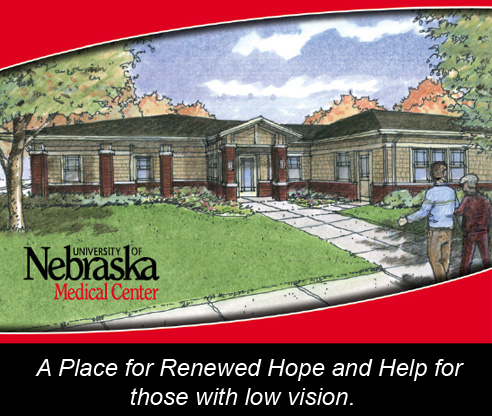 Low vision is a visual impairment resulting from eye disease, trauma or stroke - not correctable by surgery, regular glasses or medicine.
Macular degeneration, diabetic retinopathy, glaucoma, and strokes are among the leading causes of vision loss in adults.
For appointments please call
#402-559-2463
Support Group Meeting-January 16th
Topic: BINGO--prizes will be low vision items
Time: 1:00 p.m.
Location: 704 South 38th Avenue
Call: #402-559-2463
Read our Newsletter - Visionary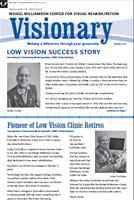 Learn more about the Weigel Williamson Center for Visual Rehabilitation in our Newsletter.

Click here to read our large print newsletter online.
Tour our Low Vision House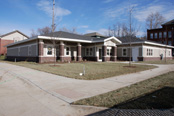 The Center has been designed with unique residential characteristics and low vision adaptations throughout.
Meet our Team

Using the latest in technology and training, our skilled physicians and therapists will develop a tailored program to assist you in maximizing the use of your remaining vision.
A Place for Renewed Hope and Help
for those with low vision.
Weigel Williamson Center for Visual Rehabilitation 38th Ave. and Jones St.
704 South 38th Avenue, Omaha, NE
402-559-2463
Satellite Clinics: Lincoln, NE and Hastings, NE