Educating Students

BHECN provides support to students and trainees in behavioral health fields.

Recruiting Students

Ambassador Program helps students explore careers in Behavioral Health.

Training Professionals

BHECN offers a variety of trainings to professionals statewide.

Workforce Reports

BHECN studies the behavioral health workforce in Nebraska.
The Behavioral Health Education Center of Nebraska (BHECN) recruits & educates students in behavioral health fields and trains & retains professionals already in the workforce.
Learn more
---
Youth Mental Health First Aid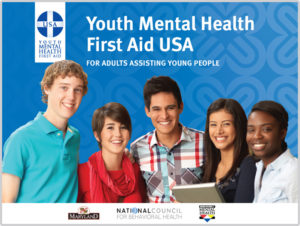 Youth Mental Health First Aid is similar to "First Aid" and "CPR." It teaches individuals how to respond in a mental health emergency and offer support to a young person who appears to be in emotional distress.  Just as you don't have to be a highly educated medical professional to give "First Aid" and "CPR," you don't have to have a background as a mental health professional to provide Mental Health First Aid.
Learn more about Youth Mental Health First Aid and register for an upcoming training.
---
Behavioral health training for teachers
In 2013 the Legislature passed LB 556 that directed BHECN to provide behavioral health training for educators in three pilot areas.  The areas selected were Columbus/Norfolk, Omaha, and the Panhandle.  On October 30, BHECN and Educational Service Unit 13 hosted an all-day conference titled "Behavioral Health in the Classroom Setting."
Learn more about the training and view the presentation materials.
---
Nebraska Legislature takes a closer look at behavioral health workforce challenges
On October 24, BHECN and some of our partners updated the Health and Human Services committee of the Legislature on some of our key behavioral health workforce development initiatives.  The hearing was for Legislative Resolution 592 introduced by Senator Amanda McGill.
---